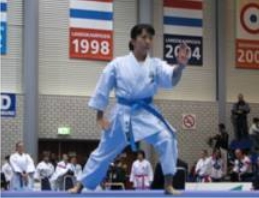 In November 2005 members of IKGA Canada including members from Calgary Gojukai attended the IKGA World Gojukai Competition in Rotterdam, Netherlands. This was the first international caliber competition for all of these athletes, but everyone was able to rise to the challenge. Calgary Gojukai was represented by:
Rob Richardson - Men's Over 80kg Kumite - 4th Place, Men's Over Sandan Kata - Best 8
Yukiko Hirayama - Women's Over Sandan Kata - 4th place
Sean Heisler - Cadet Male Kumite and Kata, Male Bunkai
Thomas Llewellyn - Junior Male Kumite and Kata, Male Bunkai
Rob Heisler - Assistant Coach
Many thanks to Fran Heisler for her help as a Team Assistant and Chaperone for the junior members of the team.
Other IKGA Canada members attending the competition were:
Carlos Tesler-Mabe - Men's Over Sandan Kata
John Priegert Shihan - Coach and Country Representative
Donna Gardecki Sensei - Head Coach
Carol Rushworth - Team Assistant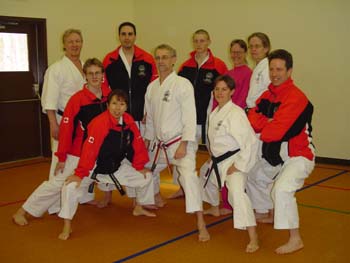 While our time in Rotterdam was short, we managed to make many new friends, get in lots of training and even managed a bit of sightseeing. We got to experience first hand this level of competition, and we will be ready to bring home medals in 2009 when the World Competition goes to South Africa!